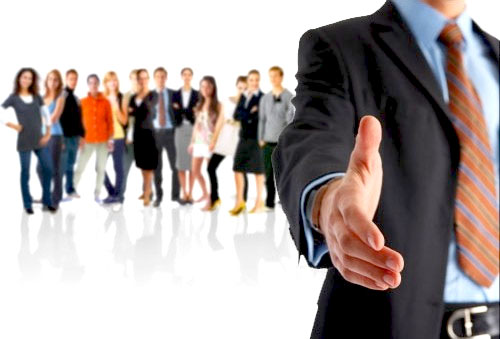 An Exciting Future at INFO Properties…!!
Jobs in Guruvayoor : If you are a person with a passion to grow and to achieve set goals, if you have a vision that is customer centered, if you are committed to your job as well to the society we live in and if you enjoy what you are doing, INFO Properties is the right place for you. We are very passionate about our work and we welcome hard working qualified individuals with the same vision. Our service is based on a very simple principle: provide the world's best customer experience. This we achieve through a winning combination of global competencies, pioneering technology and state-of-the-art customer-centric systems and processes.We invite you to join us at INFO Properties and create an exciting future.
Sales Executive
We prefer smart  Male Candidates residing near Guruvayoor with good communication skill. Nature of job includes collecting data from open market, Conducting campaigns, road shows, Identifying DSA, Collection of documents, etc
Tele-marketing Executive
Female candidates with good command over local language and skill to develope excellent relationship with customers preferred. Desired qualities are, must be goal driven, good communication skill, Negociation skill, Demonstrate core company values including high integrity and ethics,   
Senior Tele-marketing Executive
We need female candidates with minimum 2 years of experience. Desired quality is the skill to develop good relationships with customers
Asst. Manager Sales
Female candidates with 4 years experience can apply for this post. Good command over local language ( Eglish & Malayalam ) and communication skill preferred.
Sales Manager
Candidates with 4 years experience in Sales and Marketing preferred. Responsibilities includes attending Sales calls, follow ups the clients, site visit with the client, updation of data base, advertisement planning and approval, website updation, online marketing, planning, achieving the given target of sales.
Accounts Assistant
Female candidates residing near Guruvayoor with the following qualifications preferred. B.compassed, basic knowledge on Tally ERP 9, computer, MS Office, internet, social media, etc
Accountant
Female candidates with good communication and accounting skill preferred. Duties includes, Assisiting the senior  Accountant, Maintain Cash & Cash Book, Prepare P&L Account and Balance sheet, Online Banking, TDS Filing, GST Filing, etc
Senior Accountant
A candidate with  minimum 4 years experience as Accountant preferred. Advanced knowledge on Tally ERP 9, accounting policies and principles & Online banking  will be an added advantage.