House for sale in Guruvayur, Pancharamukku
Property overview
Price

₹ 25,000,000

ID

30341

Type

Villa

Contract

Sale

Location

Pancharamukku

Area

3600 sqft sqft

Baths

5

Beds

5
Description
House for sale in Guruvayur, Pancharamukku.
28 cents of land, and it sits on 3600 sqft area.
Expected price-  Rs. 2.5 Crores( Negotiable)
5 BHK House for Sale in Pancharamukku Guruvayur – 3600 sqft resale house in Walkable distance to Guruvayoor temple. The location is good for its nature and peaceful ambience but yet keeps you connected to key infrastructures with close proximity and excellent connectivity to major educational institutions, hospitals, Grocery shops, banks ,auditorium and divine places.
Property Description
Pancharamukku is a Locality in Guruvayur City in Kerala State, India. It is belongs to Central Kerala Division . Panjaramukku Pin code is 680507 and postal head office is Pavaratty . Muthuvattoor , Mammiyoor , Chavakkad , Orumanayur , Pavaratty are the nearby Localities to Pancharamukku. Kunnamkulam , Thrissur , Ponnani , Guruvayoor are the nearby Cities to Guruvayoor.It takes 2 minutes to travel from Pancharamukku Bus Stop to Guruvayur Temple. Approximate driving distance between Pancharamukku Bus Stop and Guruvayur Temple is 2 kms or 1.2 miles or 1.1 nautical miles . Travel time refers to the time taken if the distance is covered by a car.Guruvayur Rail Way Station are the very nearby railway station to Pancharamukku. How ever Trichur Rail Way Station is major railway station 22 KM near to Pancharamukku.
We arrange Home loans facility from HDFC, PNB, BOB, CANARA BANK, SBI & ICICI. If you interested & to get more details of this property, kindly contact INFO Properties at 9746333324. Your prominent & authentic Real estate source visit:www.infoproperties.in
INFO Properties
 A1 | Ground Floor | Kalpaka Amrutham Apartment
Outer Ring Road | Guruvayoor | 680101
Tel: 9746333324 | 9846181065
www.infoproperties.in
Amenities
Public facilities
Position
Assigned agent
Similar properties
₹ 5,500,000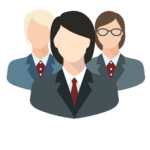 ₹ 12,500,000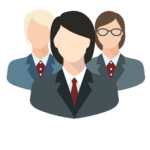 ₹ 22,500,000